Portable incremental type of Rotary encoder with handle ENHP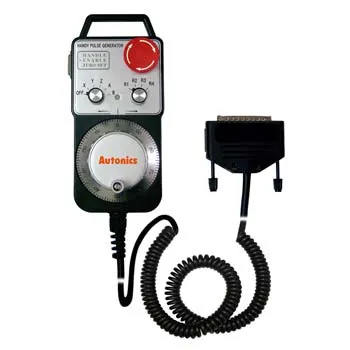 Datasheet
Incremental manual handle type rotary encoders ENHP Series is designed for manual pulse input required applications such as Milling machines and NC lathe. Also, The Series implements various switch functions including emergency stop switch and realize superior portability in order to improve user's convenience. In addition, ENHP Series newly adds Totem Pole output type for more diverse applications and working environments.

ENHP QRCODE
Info
Data
2D/3D CAD
Major features
? Features
* Control output : Totem pole output, Line driver output
* Suitable for manual pulse input type such as NC lathe or Milling machinery
* Emergency ground switch, enable switch are available
* Apply AXIS select switch (6-position) and Rate select switch (4- position).

Applications
* Position control for tools in a machining center